Injury Attorneys
for the Gulf South
The lawyers at DSH have been representing injury victims throughout Alabama and Mississippi since 1999. Our unwavering goal is to obtain the best results for our clients.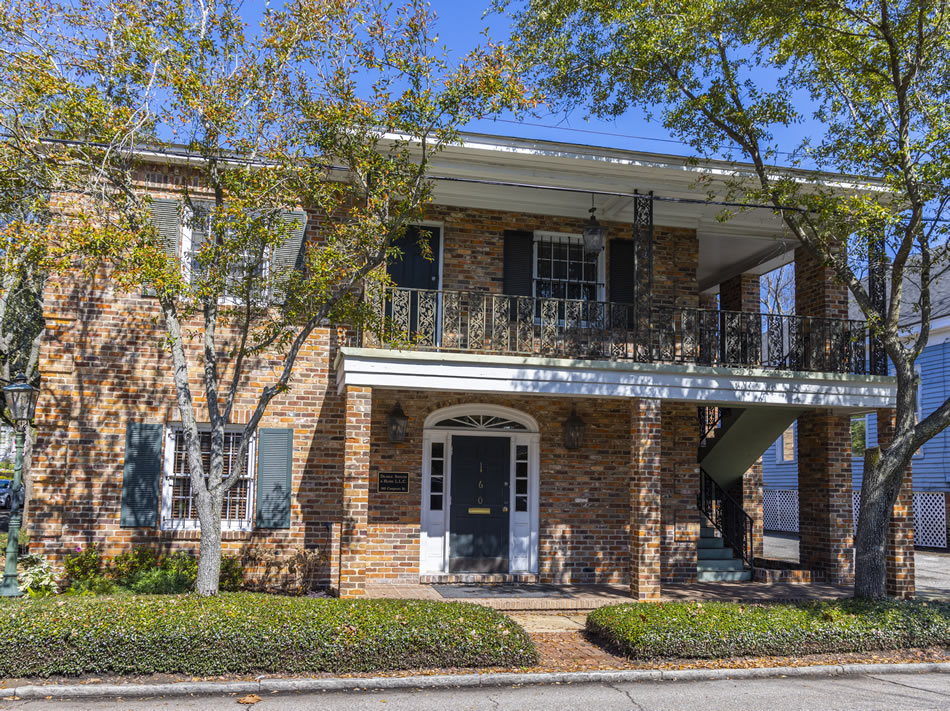 Mark Deakle and Jonathan Sholtis met in 1990 at the University of Southern Mississippi.  They became friends and earned undergraduate degrees in 1994.  After graduation Mark moved to Alabama to attend law school at the Thomas Goode Jones School of Law while Jonathan entered law school at the University of Mississippi. 
Jubal Hamil graduated from Jacksonville State University and met Mark Deakle while they were both students at Jones School of Law.
In 1997 Jonathan Sholtis started his legal career working for a small firm in Mobile, Alabama.  The next year Mark Deakle began his career in Mobile working for Jackson, Taylor & Martino.  In 1999 they joined with Jubal Hamil to form Deakle, Sholtis & Hamil.  Their goal was to represent injury victims throughout Alabama and Mississippi.  They have been fighting for the rights of the people of the Gulf South ever since.
Our firm handles injury cases of all kinds. Automobile collisions, industrial accidents, workplace injuries and death cases are just some of the types of injury cases we handle.
Most people spend the majority of their waking hours on the job and, consequently, most injuries occur at work.
It is not unusual for an injury at work to be caused by someone who is not your fellow employee. Contractors, visitors and others present at the
Some workplace injuries are caused when a supervisor or fellow employee chooses to remove a safety guard from a machine. Other times, a fellow...
Premises liability actions involve injuries caused by tripping over broken flooring, falling due to spills, or other problems with a building and its surrounds..
We routinely handle cases throughout Alabama and Mississippi. Mobile, Bay Minette, Hattiesburg, Gulfport, Pascagoula, Jackson, Talledega, Birmingham, Montgomery, Brewton, Monroeville, Grove Hill, – these are just some of the places that we have litigated.  We will travel to all corners of Alabama and Mississippi to represent folks injured in collisions, industrial accidents and work place accidents.
Our clients are referrals from other lawyers or existing clients. We believe that the best advertising comes from results. Lawyers throughout Alabama and Mississippi have trusted DSH to get results for people injured in collisions, industrial accidents, premises liability cases and other injury cases. There is no higher praise than another firm or family member entrusting us with a case. It is not uncommon for our firm to represent several members of the same extended family and their neighbors.
Advocating for the rights of people is our passion. Welders, teachers, truck drivers, nurses, scaffold builders and students. We represent individuals from all walks of life who live and work in Alabama and Mississippi.
My husband and I highly recommend Jonathan Sholtis as an injury attorney. My husband was injured on the job in Mississippi. We had no knowledge of worker compensation regulations and policies. A friend referred us to Mr. Sholtis. Upon contacting Mr. Sholtis he met with us in our home and explained the legal process. Mr. Sholtis guidance allowed me to focus on my husband's health needs. Mr. Sholtis was an answer to our prayers. He handled everything from that moment on. We would have naively made so many mistakes had we not hired Mr. Sholtis.


I want to thank you so much for your great legal representation and knowledge in help me with my case. Your patience, kindness and guidance will always be greatly appreciate. Thanks again.
While working as a registered nurse at one of the local hospitals, I had an on the job injury. My employer was not helpful at all with my situation, and seemed to be "going through the process". I felt helpless! Once I spoke to Jonathan on the phone I felt a little more at ease. Then when I met with him in person, I felt like I had someone on my side. He explained the process to me in terms that I understood. Once our day in court arrived, Jonathan was well prepared. His law partner even showed up to assist him. Needless to say we won our case!!!


Mr. Jonathan has represented in two different incidents and I can only say this is a great attorney and I would use no one else. He has always been a very caring and honest with me!
I just want to thank Jonathan Sholtis for ALL his hard work. Not only did he handle my workman's comp case, but he also worked on my Disability case. In both cases he won for me. Words can NEVER express how appreciative I am of him and his staff. His caring, listening and understanding my situation
My experience with Jonathan Sholtis was more than what I expected from day one. Throughout my slip and fall case he was always wonderful to talk too and was always on top of every situation that came up against my case. To me, he went above and beyond. I just want to say thanks again Jonathan for the help getting my case won in full.
You have helped me out big time. When I needed a lawyer you were there. When I needed the money it came quick. Thank you so much for everything.
These recoveries and testimonials are not an indication of future results. Every case is different, and regardless of what friends, family, or other individuals may say about what a case is worth, each case must be evaluated on its own facts and circumstances as they apply to the law. The valuation of a case depends on the facts, the injuries, the jurisdiction, the venue, the witnesses, the parties, and the testimony, among other factors. Furthermore, no representation is made that the quality of the legal services to be performed is greater than the quality of legal services performed by other lawyers